How do you find the right home at the right price?
Kathryn and Duncan wanted to find a single family home with "green space". They loved spending time outdoors. They were both working from home. So, they enjoyed getting out. They liked taking walks in their neighborhood. They wanted to find a home where they could someday start a family.
They were also willing to do any work the house might need. They weren't scared of cosmetic updates or cleaning!
As they started to look, they found a listing for a bank-owned property very close to their apartment. It was a great layout and location.
It did need quite a bit of updating, though. That didn't faze them! They had a plan and a vision for how to do the projects it would need. They put in an offer. There were other offers submitted, but theirs won!
As part of their due diligence, they got a home inspection. They discovered that there were major structural issues with a sunroom addition. There were also major electrical issues. Duncan & Kathryn made the difficult, but wise decision to cancel this contract and keep looking.
In the end, they found a home that was perfect! It was a similar layout to the first home, but was in excellent condition. After figuring out the numbers with their mortgage lender, they chose this home. It was a higher price point, but it wound up being a better opportunity. There was no work needed and no hidden project costs. They could move right in and enjoy their new home for years to come.
Right before closing, the seller sent us some pictures of wildlife at the new house. There was one photo of a deer walking right through the backyard. Kathryn loves animals. The timing couldn't have been better. It was such a sweet confirmation that this was going to be an amazing home for them.
Backyard Wildlife!
This is a picture of the deer that the seller sent to Kathryn & Duncan right before the closing on their new home. So fun!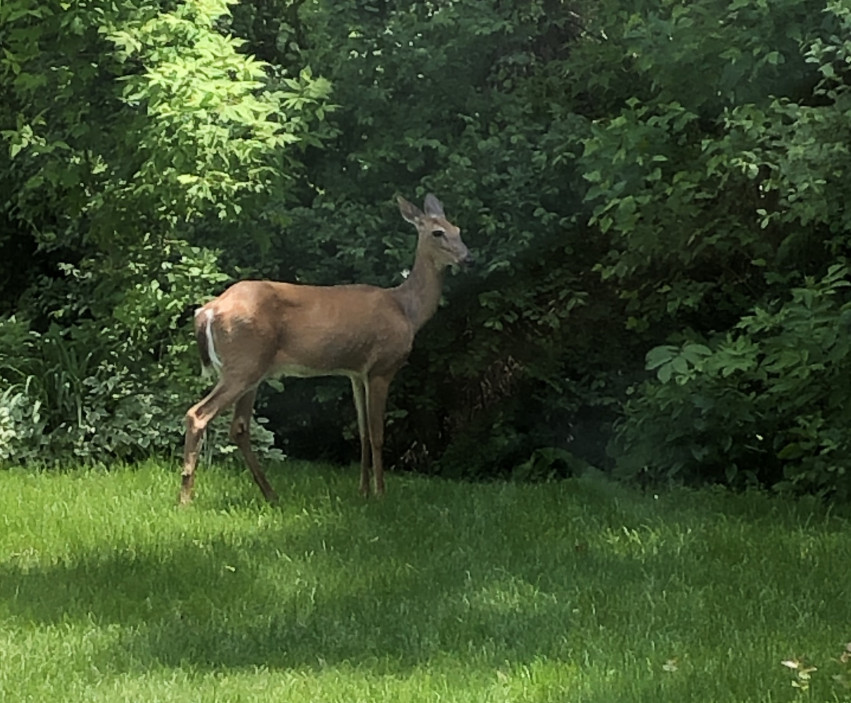 Here's what Kathryn had to say:
"Leslie Dahlen was fantastic to work with!! She is very kind, knowledgeable, and helpful. I would recommend her to anyone!! We are so thankful for all she did for us in purchasing our first home."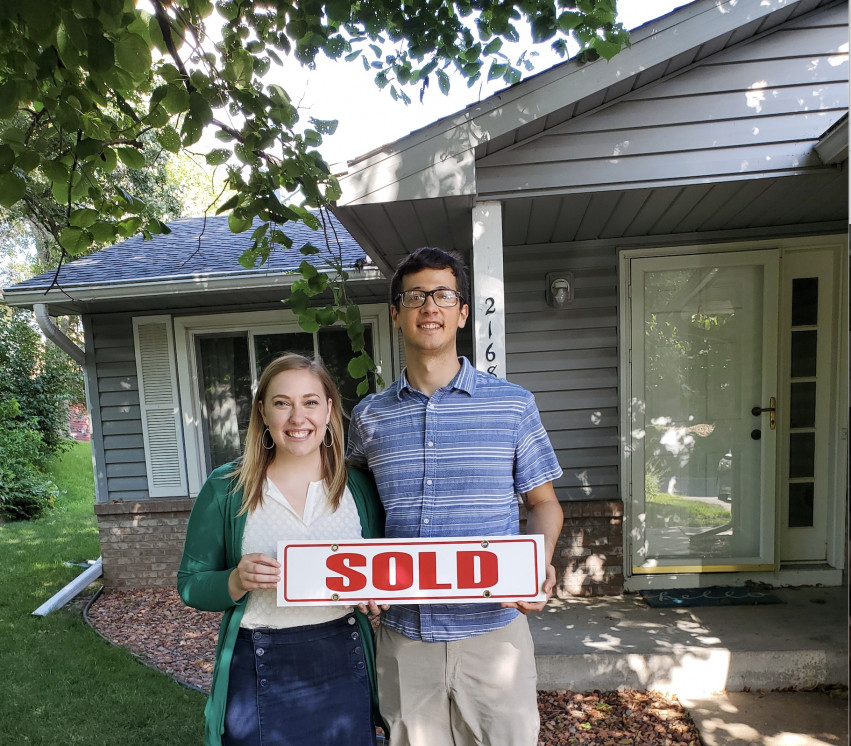 Selling Your Home?
Get your home's value - our custom reports include accurate and up to date information.
Get Home Value