12 Thoughtful Father's Day Gifts That Aren't Ties
There's something about Father's Day that gives even the most thoughtful among us a case of "gifter's block." Perhaps this is why Father's Day gifts usually border on the cliche — like a tie bought in a rush, or a random item featuring his favorite sports team's logo. Instead, make 2019 the year this tradition ends. Here's a list of gifts dad will actually love to receive, from little luxuries that'll make his day to trips that'll create memories that last a lifetime.
Gifts to Improve His Daily Routine
He might not directly say he's into self-care, but he knows the concept on a physical level. In other words: Your dad needs a break. While he'd never use the word "pampering," these gifts help recharge his batteries — whether he realizes it or not.
1. NES Classic Edition
A miniaturized version of the 1985 game system, the NES Classic Edition will definitely bring him back to his glory days of gaming. Designed to plug into any TV, the easy-to-set up console comes ready to play with 30 games (including old favorites like Super Mario Bros., The Legend of Zelda, Donkey Kong and Kirby's Adventure). Also cool: You can play using different Display Modes, like a CRT filter (which replicates the experience of playing on an old TV) or Pixel-Perfect (each pixel is a perfect square for crystal-clear visuals).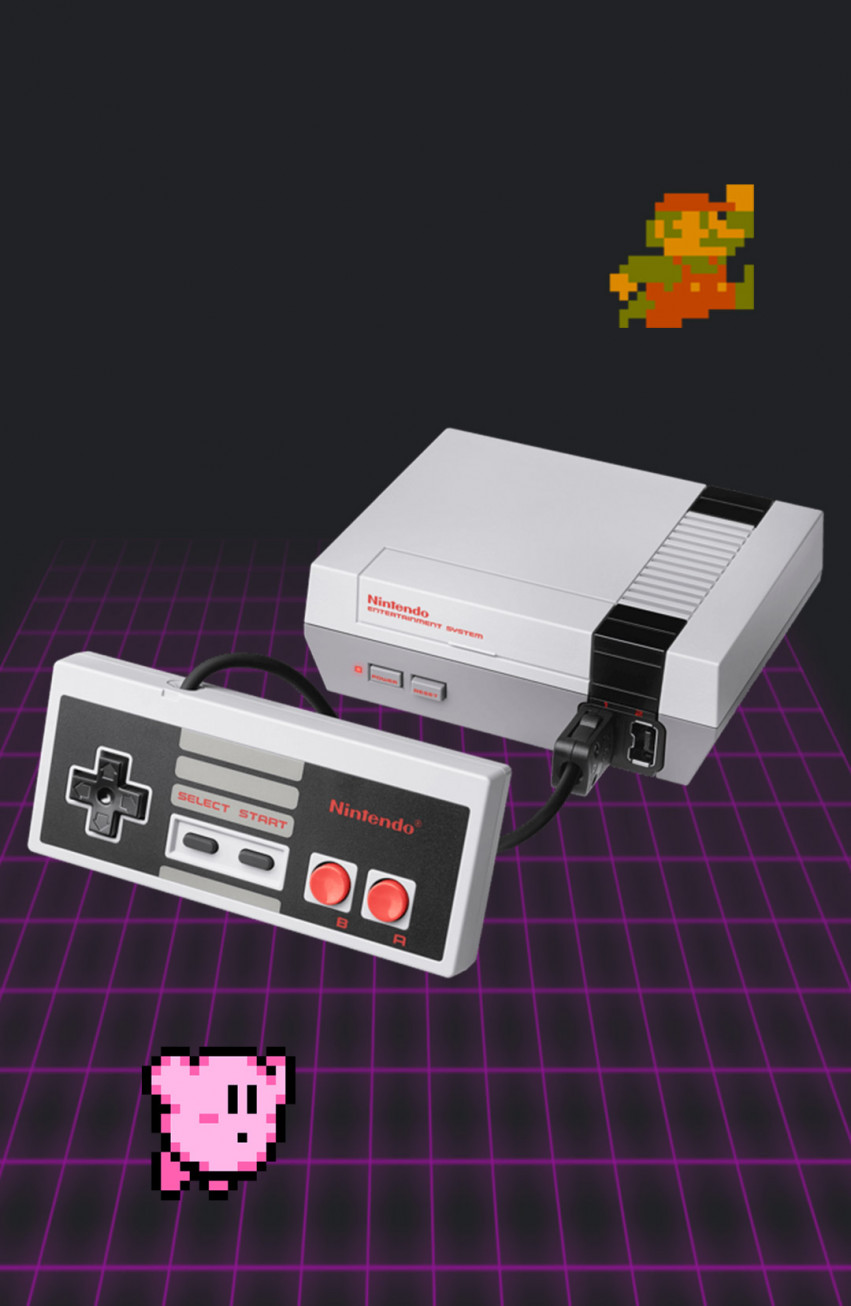 2. JBL Pulse 3
Bluetooth speakers can be hit-or-miss for quality, but the Pulse 3 proves to be an exception. It delivers a decent audio experience in the form of a portable, waterproof speaker that also comes with a lava lamp-esque light show. When he needs some "dad time," this is the speaker that can go along wherever that may be, from the basement to the backyard. He can even it toss it in the golf cart to add a soundtrack to his next round of golf.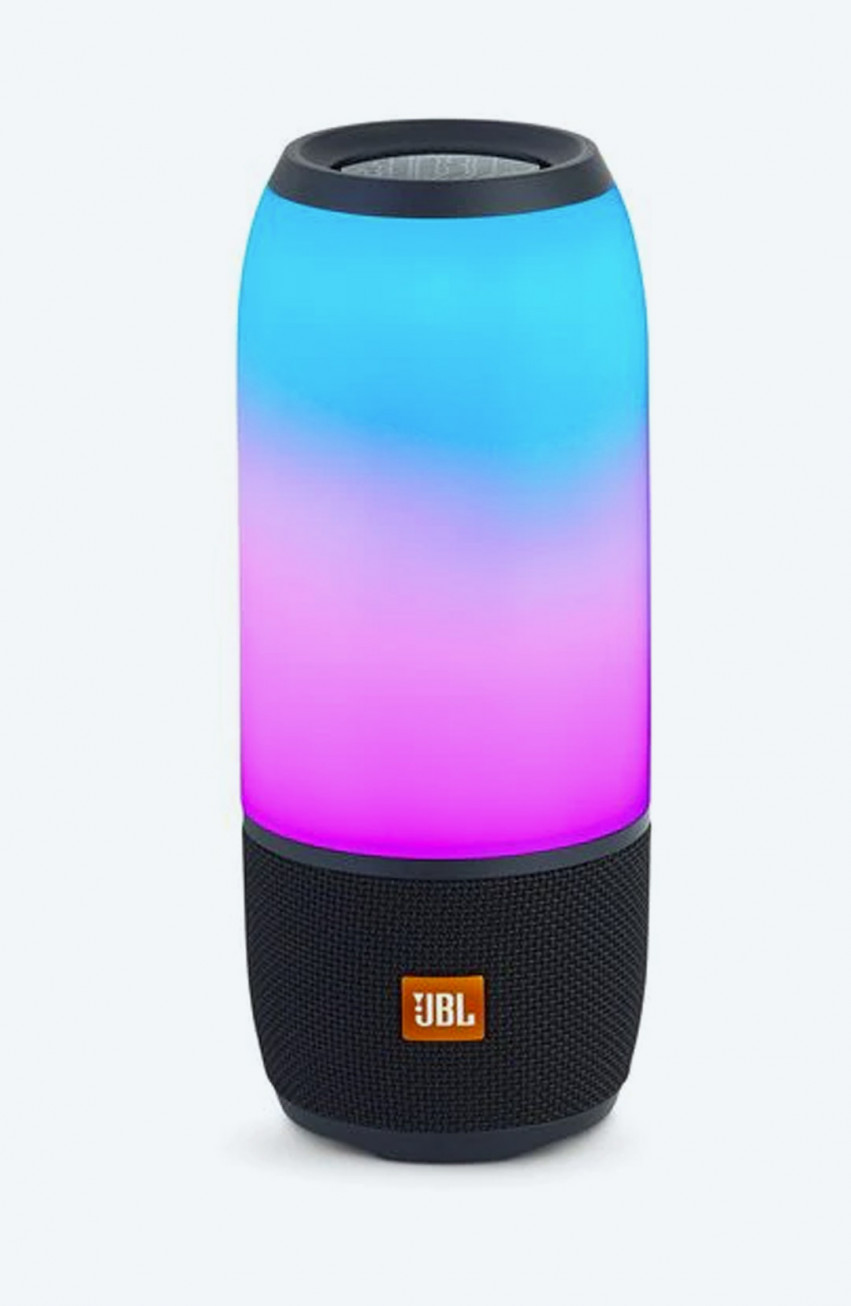 3. Yeti Rambler 30-oz Tumbler
He might have the brand's signature cooler already, or he already knows everything about how they can keep anything at the perfect temperature for days on end. The tumbler does the exact same thing, whether he wants to keep his morning cup of coffee hot all day long or wants to keep his Saturday brew of choice chilled to perfection even after he leaves it in the sun for his afternoon nap. Fun fact: Someone very wise discovered that a pint of ice cream perfectly fits inside this design, carton and all.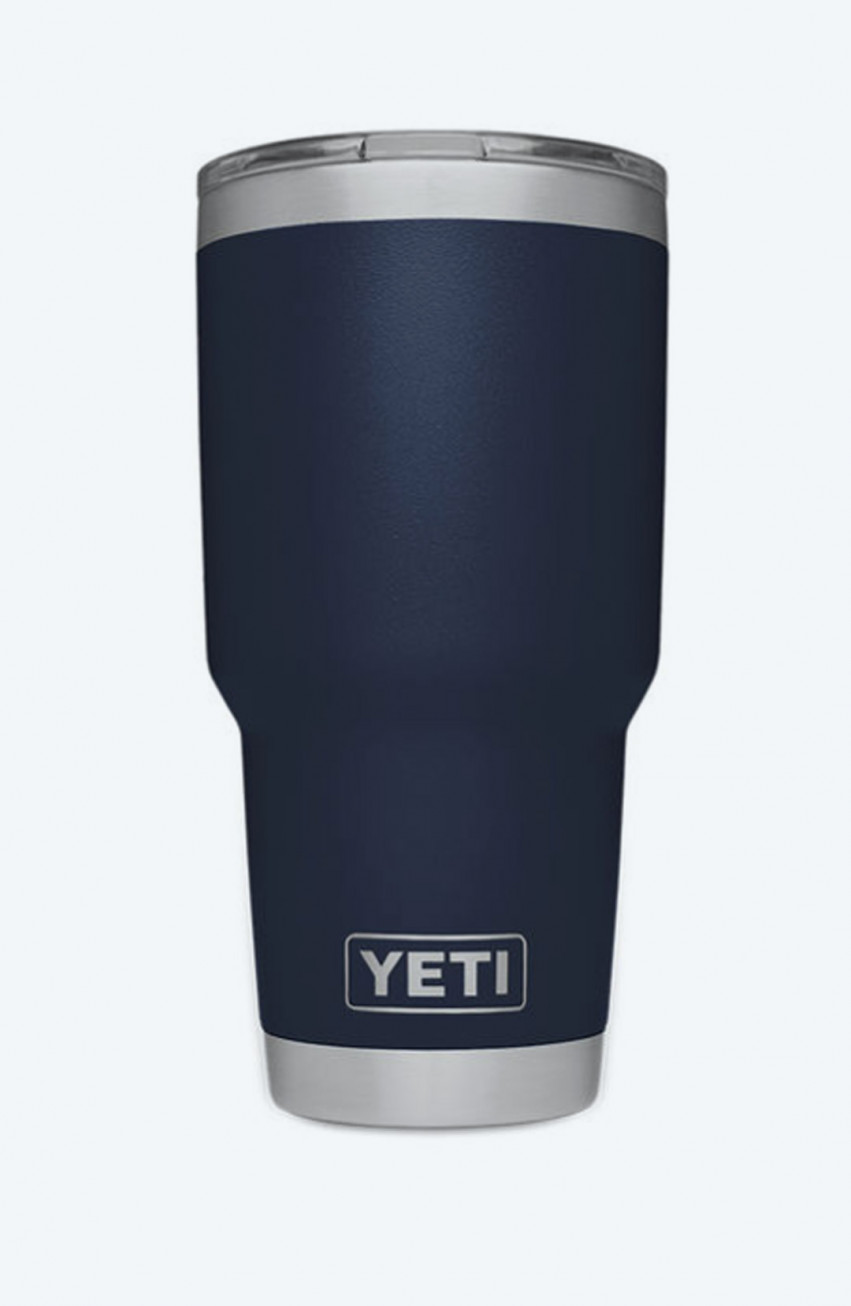 Pro Tip: Yeti also offers customization options, like logos, monograms, and personalized messages. We'll leave it up to you whether to go with something sentimental or sarcastic.
4. Bose Noise Cancelling Headphones
Let's be honest, your dad looks like a geek in AirPods. And while we're not saying he's losing his hearing, these Bose headphones are known to have supreme sound quality. Plus these headphones have noise-cancelling technology. A little peace & quiet might be the perfect gift this year.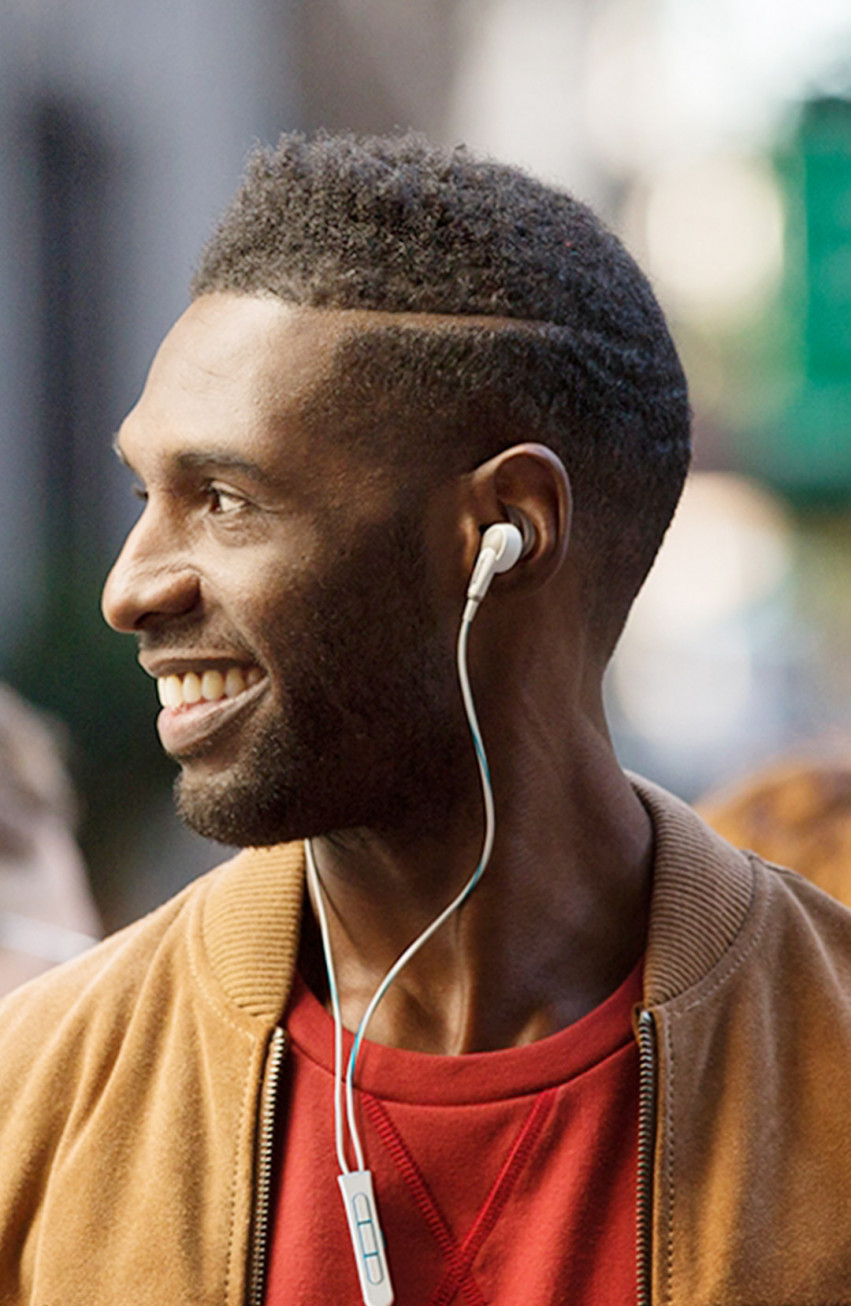 5. A Good Pen
For some reason, many dads appreciate a fine writing instrument the way others would appreciate a work of art. Give him something a little nicer than those $2-for-10 pens with the Shinola Tactile Turn Titanium Glider Pen. It's designed with a perfect balance for an effortless writing experience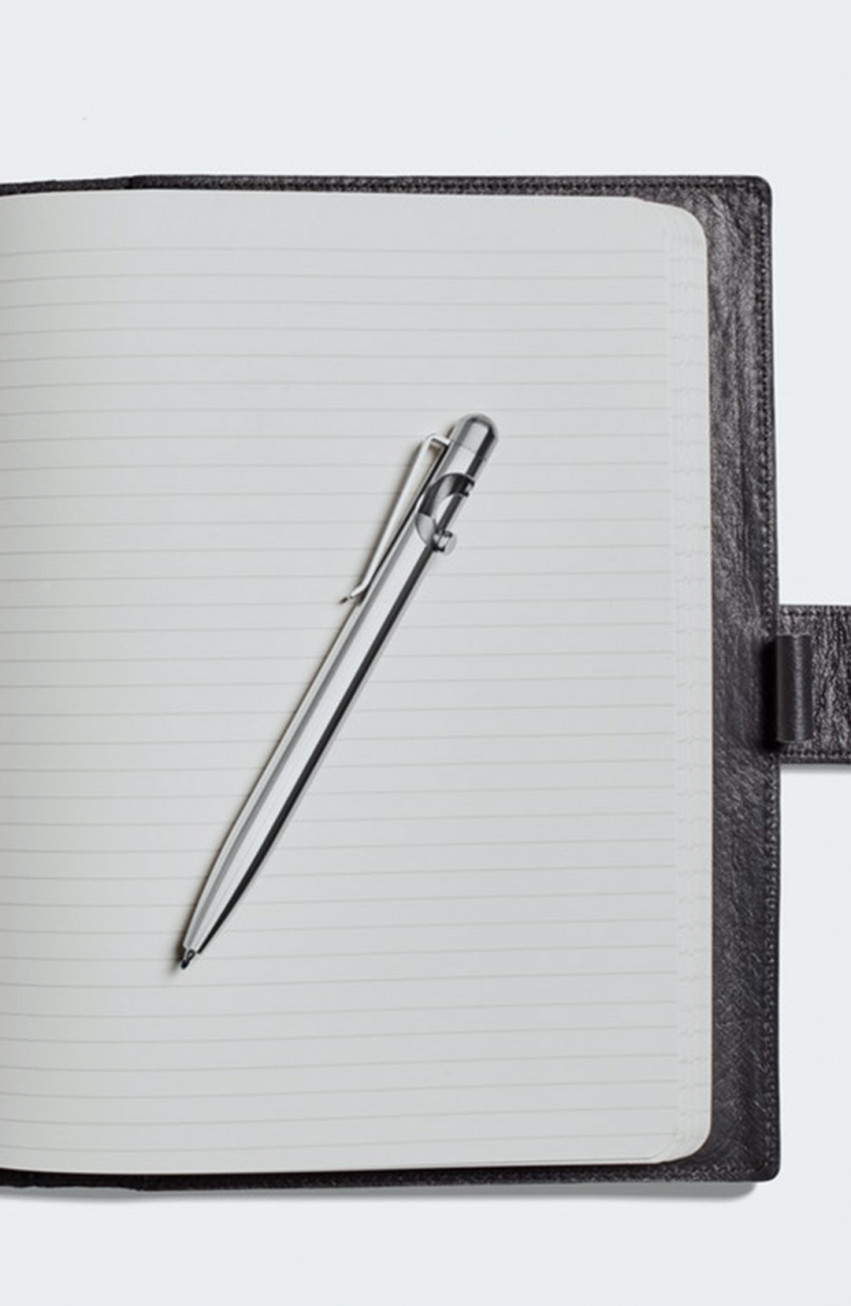 Pro Tip: The real spirit of this gift is upgrading something he uses every day. If your father isn't the letter-writing type, maybe opt for a nicer version of grilling accessories, kitchen gear (especially high-quality knives), or his favorite tool (tactical flashlights are another dad-pleaser).
Experiences He'll Never Forget
One of the ways traditional gift guides fall short is failing to recognize the one things most Dads want: To spend quality time with his family. Dad may define that as yelling in unison at a sporting event, quietly sitting alongside each other, or sharing a meal as a family. But no matter what, it's time well spent.
Pro Tip: The real spirit of this gift is upgrading something he uses every day. If your father isn't the letter-writing type, maybe opt for a nicer version of grilling accessories, kitchen gear (especially high-quality knives), or his favorite tool (tactical flashlights are another dad-pleaser).
6. A Visit To The Guinness Open Gate Brewery and Barrel House
If a visit to Dublin isn't in the cards for your beer-loving dad, a weekend trip to Baltimore is much more within reach. There, you'll find the first Guinness brewery on U.S. soil since 1954, housed on the site of the first Maryland distillery opened after Prohibition. This brewery isn't just for show, either — they actually brew Guinness Blonde on-site. Can't make it there? Take your dad to your nearest local brew-pub for a few rounds on you.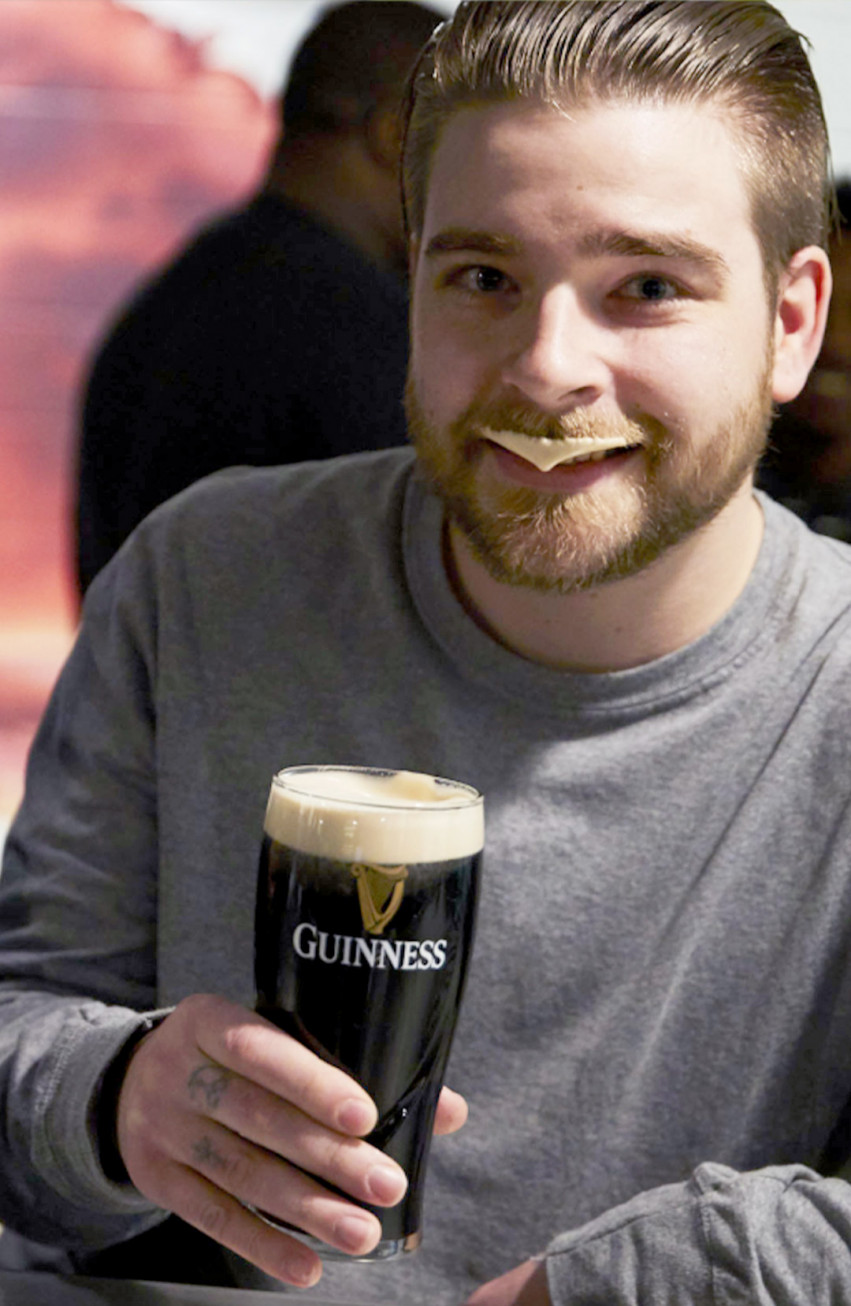 7. A Trip to Galaxy's Edge
If your dad has long loved the Star Wars franchise, let him live his dream at Galaxy's Edge at Disneyland and Disney World. Each is a "land" at their respective theme parks, but they're not just a ride or two with some clever decor. Instead, each offers a completely immersive experience into all things Star Wars — even the bottled water is themed. There, he can pilot the Millennium Falcon, take a seat at Oga's Cantina, or finally sample the famous Blue Milk.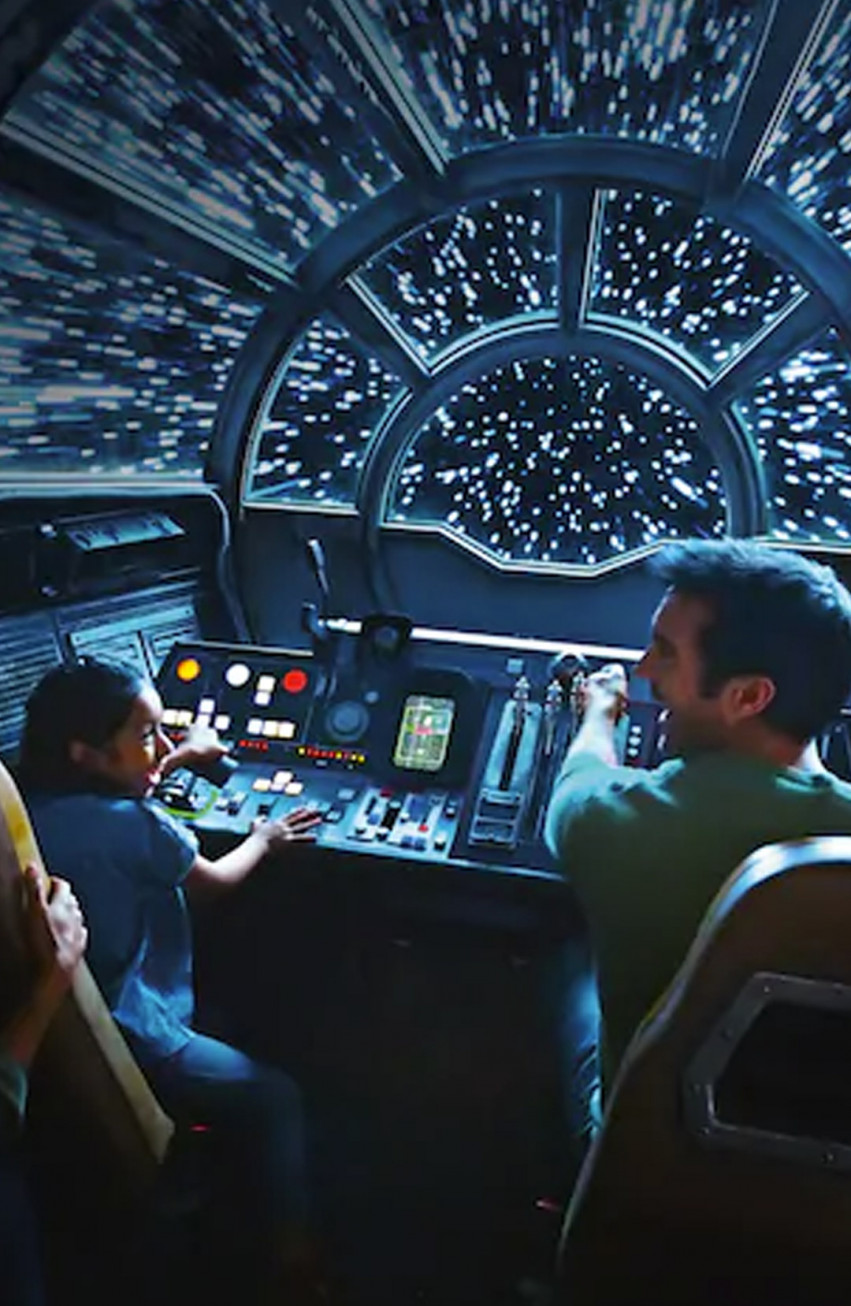 Pro Tip: Bring a little extra money - for $199, you can build your very own Lightsaber.
8. Race a Stock Car
He doesn't have to be a big NASCAR fan to understand the thrill of driving around the track at top speeds. The NASCAR Racing Experience can make it happen at a number of speedways around the country. If he's a little shy to get behind the wheel, the Ride Along lets him enjoy the experience alongside a professional driver.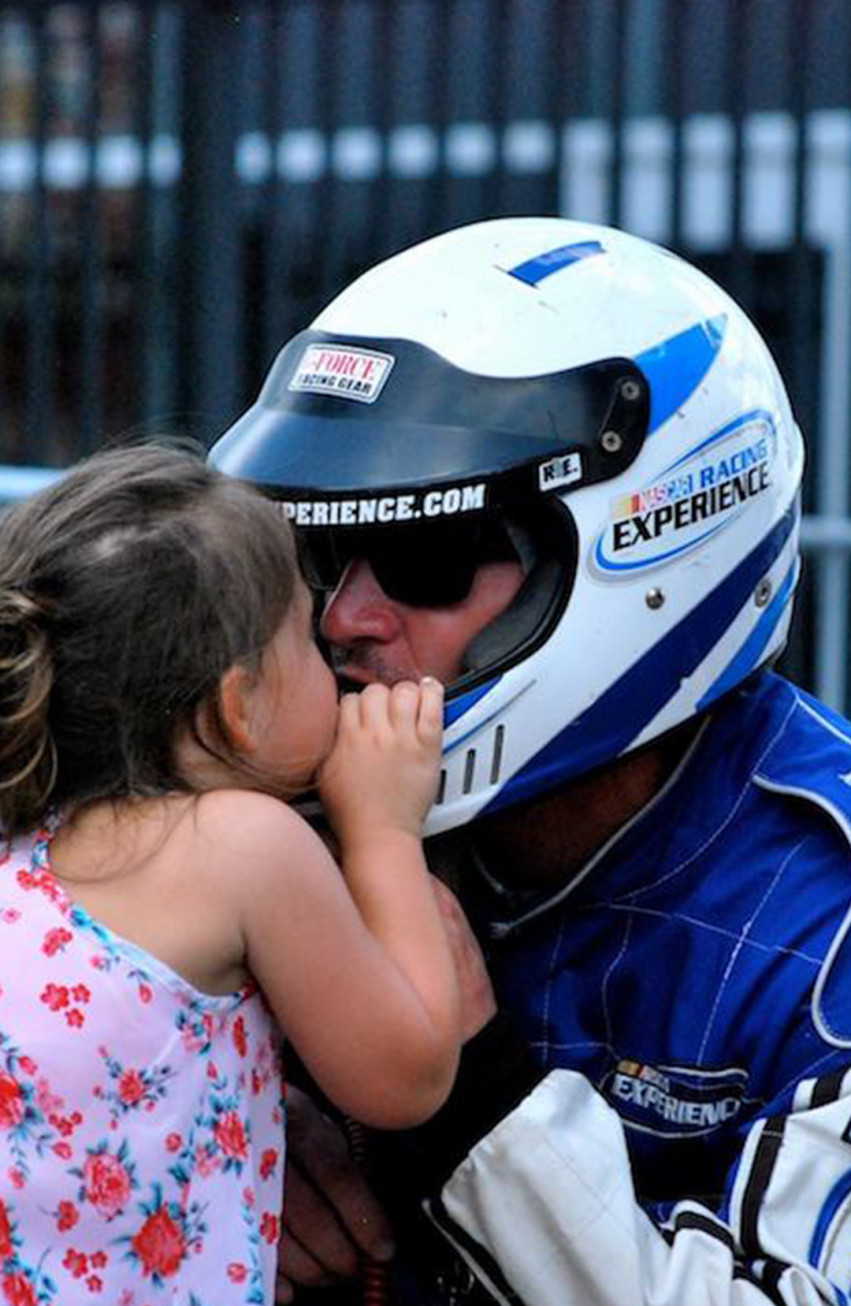 Pro Tip: If there isn't a racetrack near you, consider picking up the new Oculus Quest or other VR tech, where he can drive a racecar from anywhere.
9. Head to BBQ Heaven
Summertime usually means at least one barbecue festival in your region. Get him and the family tickets, packaged with a gift basket of his favorite sauces, beer, and other grilling must-haves.
Not so hands on when it comes to BBQ? Fill a gift basket with a family-size order of pulled pork, chicken, ribs or brisket from his favorite take-out spot in the area. Or go big and promise to take him on a trip in October to the Jack Daniel's World Championship Invitational in Lynchberg, Tennessee.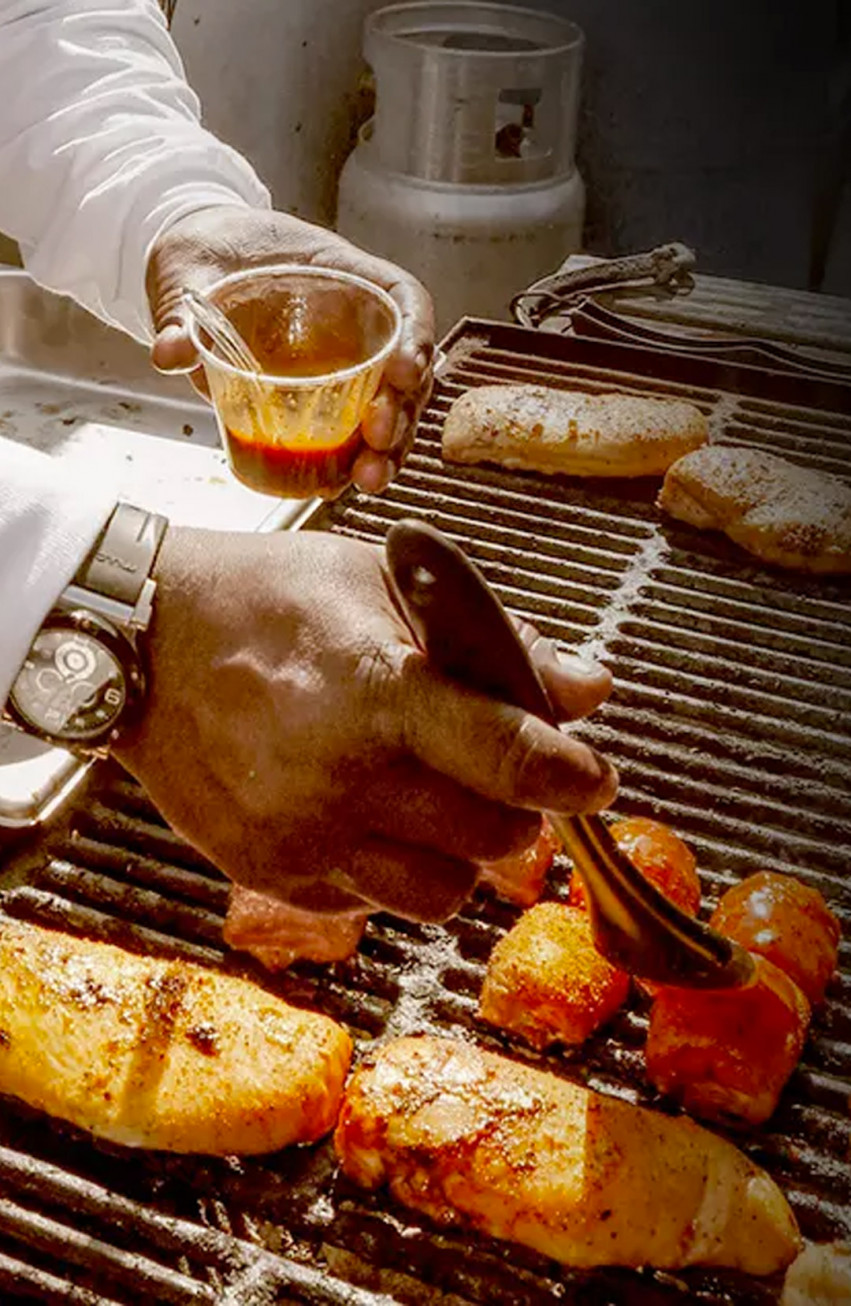 Gifts He Can Eat or Drink
If Dad has everything he could possibly want, is unusually difficult to shop for, or tends to regard physical gifts as clutter (and doesn't always have time for experiences), consumable gifts are the way to go.
10. Craft a Better Beer Experience
It's not about buying just his favorite six-pack. Instead, fill the biggest gift basket, cooler or tub with his favorite brews. For a little more variety, pack a few clever beer-lover accessories from Uncommon Goods.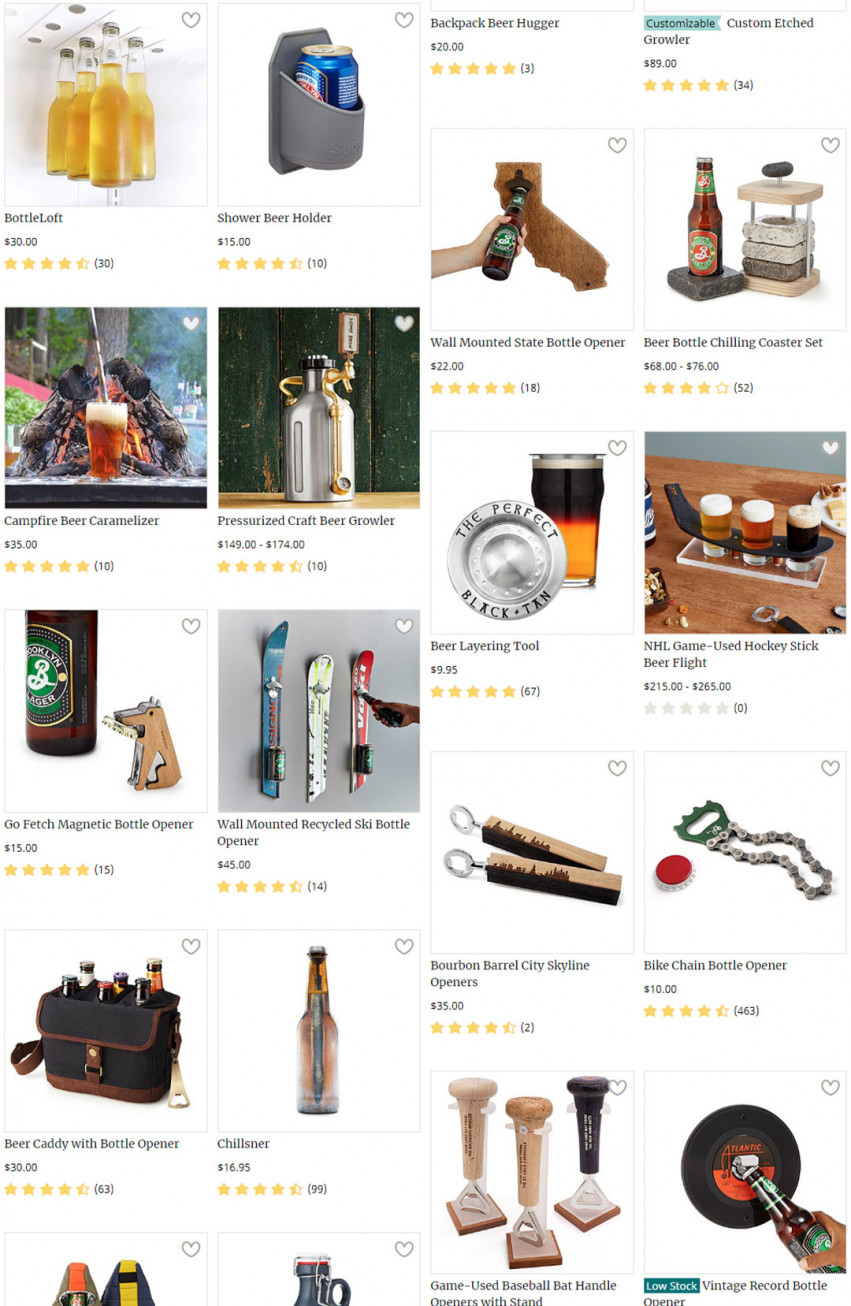 Pro Tip: If you think your dad would like to try some new brews straight from the tap, there's a cool new way to make it happen (without having to turn the garage into a home brewing laboratory). Meet Hopsy. Part beer-of-the-month club, part Keurig-for-craft-brews, Hopsy is a great way for your dad to try new beers from around the country without hunting them down at the nearest convenience store.
11. His Favorite Meal He's Ever Had
Mail-order food service Goldbelly specializes in iconic foods from across the country. Basically, they ship everything from New York City bagels to Chicago deep dish pizza to smoked salmon from Washington, and everything in between. You can order him his favorite meal from his hometown (or favorite vacation spot), or opt for a crowd-pleaser like a 4-pack of cheesesteaks from the famous Pat's King of Steaks in Philadelphia.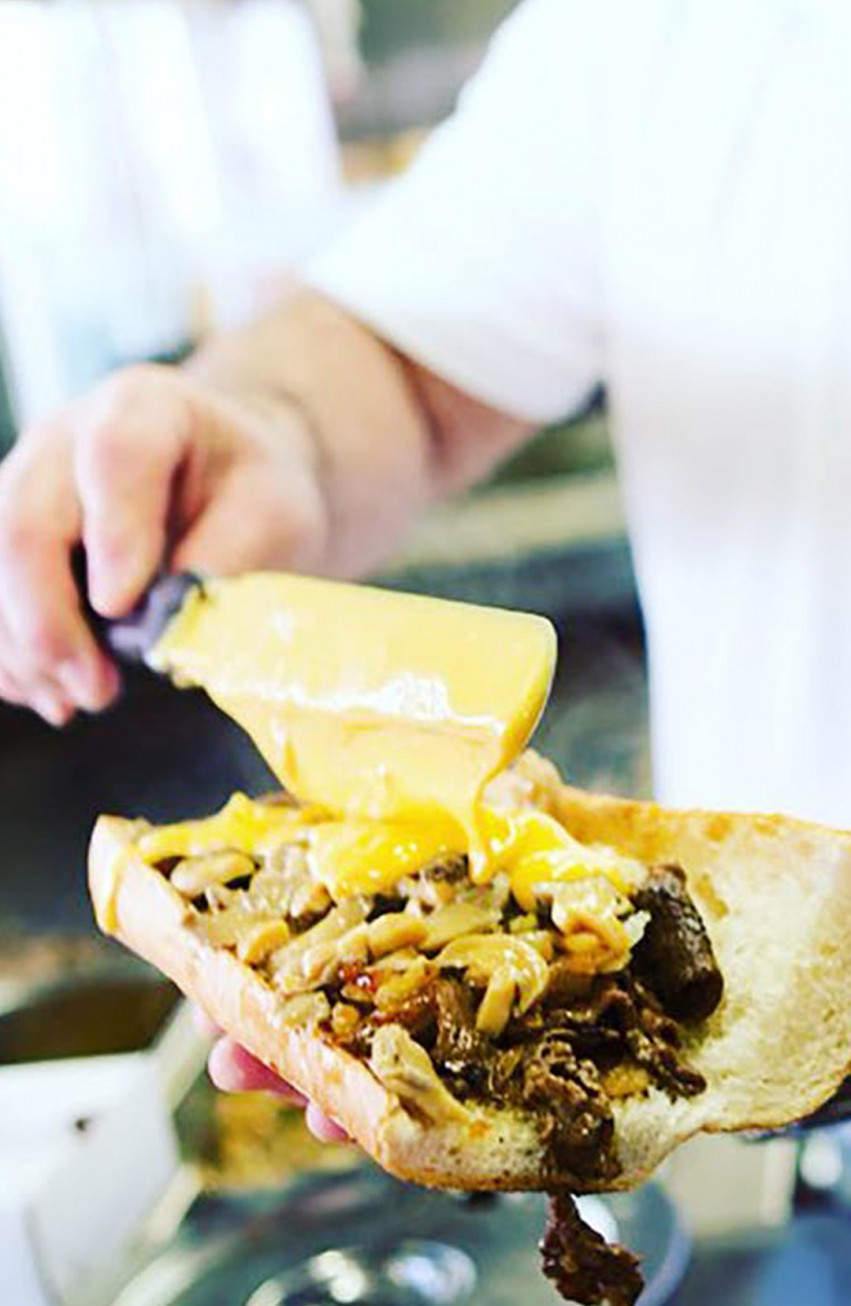 12. Holy Grail Steaks
Mail-order steaks vary in quality, but the inventory at Holy Grail Steaks promises to deliver the best of the best. In fact, they're the only online shop that's certified by the Kobe Marketing Association (though you'll find way more than Japanese Kobe beef available to order). Don't know where to start? Order one of their "steak flights" with pre-selected assorted cuts.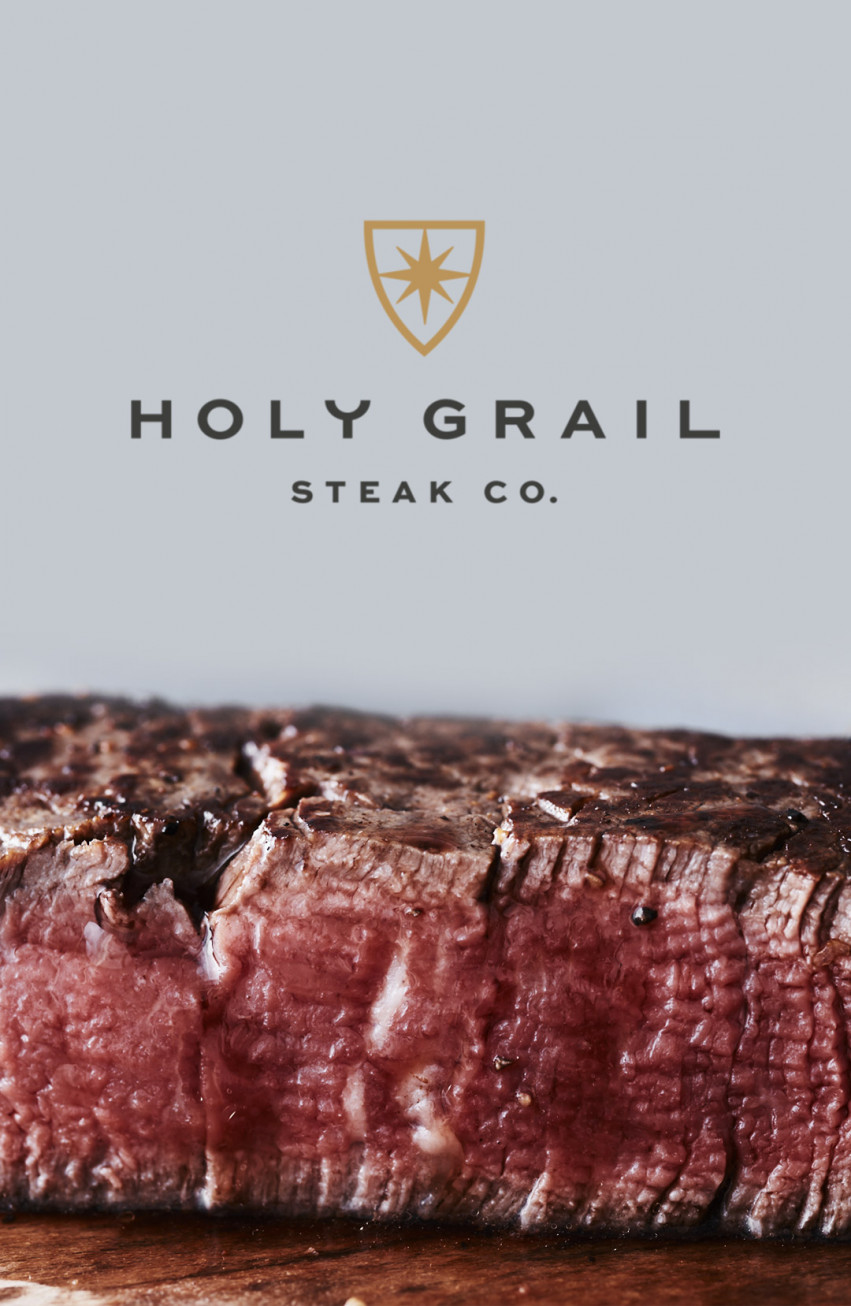 Pro Tip: If you think your dad would prefer a variety, try butcherbox.com. They've got chicken, pork, steak, and some great looking BBQ options, too.