Meet the Barlows
The Barlows are teachers and a family of 5. They have 3 beautiful girls, a cute dog, and a couple of other fun pets. They enjoy having extended family over to their home and spending time outside during the summer.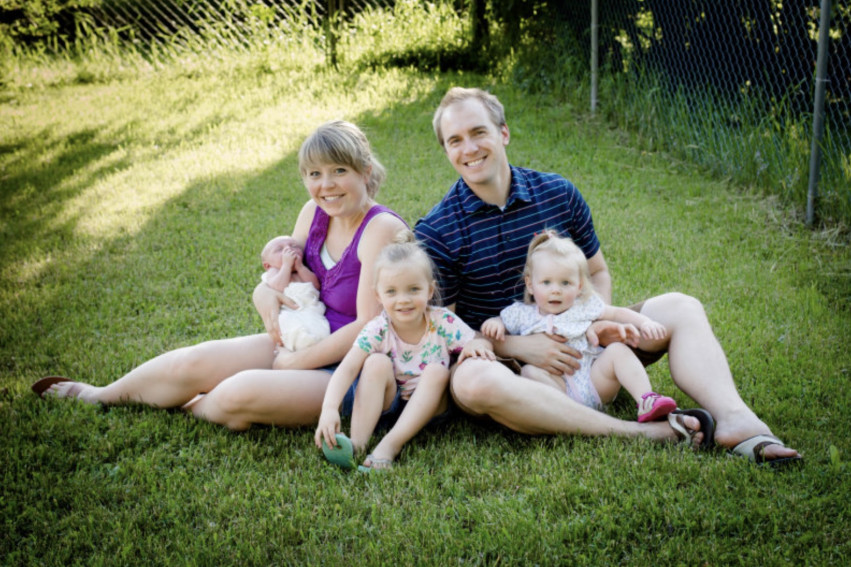 The initial process
The Barlows originally met Leslie 3 years ago when they were searching for their first home. The market was competitive and they missed out on some multiple offers before finding the right place. The home they eventually found and purchased was perfect! It was a one-owner home that the seller had built 40+ years earlier, with original hardwood floors and built-ins. It was the right layout, right neighborhood, and it even had a bonus screened porch that overlooked their playset-ready backyard. The Barlows got the chance to meet the original owner and were given some great vintage items along with the home. Their Purchase Agreement was accepted out of 9 offers submitted on the home.
When the Barlows purchased their first home, they had one daughter. Since moving in, 3 years later, they now had 2 daughters with a 3rd on the way and they decided that it was time to move to a bigger home, if the numbers worked out.
They contacted Leslie, to find out what their home could sell for now and if they could move into a larger home without increasing their mortgage payment.
This was a bittersweet move for them as they had made so many happy memories in their first home. They had planned to stay in it for several more years and it was going to be hard to leave. However, they realized that it was a sellers' market with increasing home values. It made financial sense to them to at least find out their options.
They first met Leslie through a referral from their mortgage provider, someone Leslie has worked with many times over the years. Now that they were considering another move, they called Leslie again to help them with their real estate goals.
Searching for the perfect home
In this market, the process was quick and competitive. They realized it made sense to have all of the details lined up ahead of time. They got a mortgage pre-approval, had a purchase agreement on their home in place, and got set to look at every potential home as quickly as possible, ready to make an immediate offer on the right one.
This time, they won their bid on the first home they chose. Theirs was picked out of 13 offers submitted. They moved further out of the city, found a home that was twice as big as their first home. The home had a huge backyard like they wanted and was located in a great community with a small-town feel. With the profit from their first home, they were able to make the move they wanted to a bigger home without a bigger payment.
"We have loved working with Leslie as she was always flexible, professional, and personable."
Adam & Kirsten Barlow, Teachers and family of 5 said: "We had the opportunities to work with Leslie to find and purchase our first home and again 3 years later when we needed to sell and purchase a larger home for our growing family. We have loved working with Leslie as she was always flexible, professional, and personable. We will continue and strongly recommend Leslie for any Realty needs. Thank you Leslie!"